The areas biggest fundraiser is back for its 8th anniversary with another round of Celebrity Lip Sync Battles! The event will also once again feature a silent auction, photo booth, live music, and much much more!
Performing this year . . . . .Platinum Rock Legends!
Platinum Rock Legends is the ultimate rock band, performing at the top clubs, venues, festivals and events locally in St. Louis, regionally throughout the Midwest, and now they are touring nationwide. Their performances are show-stopping and interactive, engaging crowds from the first song until the last.
Comprised of professional musicians who have performed with national bands, the members of PRL have taken their road experience to the stage to recreate the sounds and likenesses of all the well-known artists that people love.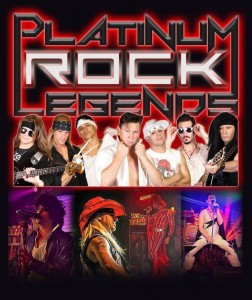 http://platinumrocklegends.com/
https://www.facebook.com/PlatinumRockLegends/
Stamp Out Cancer started in 2011 and has raised over $325,000 for the Montgomery County Cancer Association. The SOC committee is Renee Laughlin, Dana Holshouser, Stacie Wygal, Jeremy Schmidt, Lesley Pollard, Kelsey Flack, Cory Evans, Heather Greenwood, and Zach Wygal.
Click to follow us on Facebook!
Thank you for your continued support!
In loving memory of Ron "Stamps" Wygal